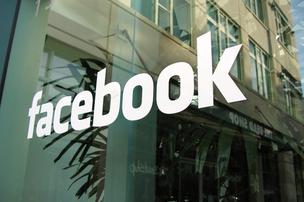 Contract shuttle-bus drivers who serve 
Facebook
 Inc.'s employees voted 43-28 Wednesday to join the International Brotherhood of Teamsters, marking a 
victory in Silicon Valley
 for one of America's largest labor unions.
Of the 87 shuttle-bus drivers who work for Loop Transportation, 43 voted in favor of representation by Teamsters Local 853, the San Leandro-based offices of the international labor organization. The union's organizing efforts come as a tech boom generates profits for shareholders, high salaries for local technology workers and elevates the cost of living in Silicon Valley.
The new arrangement, the latest step in an ongoing push by labor unions to engage with tech companies, could point to a model for organized labor among contractors of local tech firms, such as Apple Inc. and Google Inc.
"These companies need to step up and stop demanding the lowest bid contract," said Rome Aloise, a vice president with the Teamsters union and the secretary-treasurer of Teamsters Local 853, in a statement released Wednesday. "They need to all agree to pay their contractors an amount that allows the union to negotiate for decent wages and benefits. Of all the industries in the world, the tech industry can afford to compensate those that help make them successful."
In October, Aloise said in a letter to Facebook CEO Mark Zuckerberg that even though some of the drivers employed by the social network's contractor work as many as 15 hours per day, they can't afford to live in the area, one of the country's most expensive.
Though Loop Transportation may object to the election's result with the National Labor Relations Board during the seven-day cool-down period now in effect, the company recognized the outcome Wednesday in favor of collective bargaining.
"Loop Transportation respects the election results and the decision of our drivers who service Facebook," said Jeff Leonoudakis, the CEO of Loop Transportation, in an emailed statement. "Even though we don't feel that our drivers' interests are best served by union representation, our drivers have spoken and we will now begin the negotiation process."
Leonoudakis said that the $17-$25 take-home hourly wage for drivers of Loop Transportation's full-size motor coaches is among the best in the bus industry.
At the $25 per hour rate, a driver would gross $52,000 a year if he or she took no vacations and had no sick days. Silicon Valley's median income is now $94,572, 43 percent higher than the typical U.S. household.
Ben Field, the executive officer of the South Bay Labor Council, told the Silicon Valley Business Journal earlier this year that unions plan to campaign to improve the wages and benefits of security officers and other contractors who work on the local campuses of multinational technology corporations, such as Apple Inc. and Google Inc.